The Key to Determining Your Approach to Teamwork
If you are reading this blog, it can be assumed that you have some vested interest in the importance of team effectiveness in your organization. You might have researched the subject of team health or even attended workshops for improving your own team's dynamics.
But have you ever considered the degree of interaction required for different types of teams?
Understanding where your team is on the spectrum of interdependence—the ways and degrees to which your team interacts—is key to determining how you will approach strengthening teamwork. Otherwise, you won't get the most out of your team development efforts. (One size of team-strengthening strategy does not fit all!) So. Where is your team on the spectrum?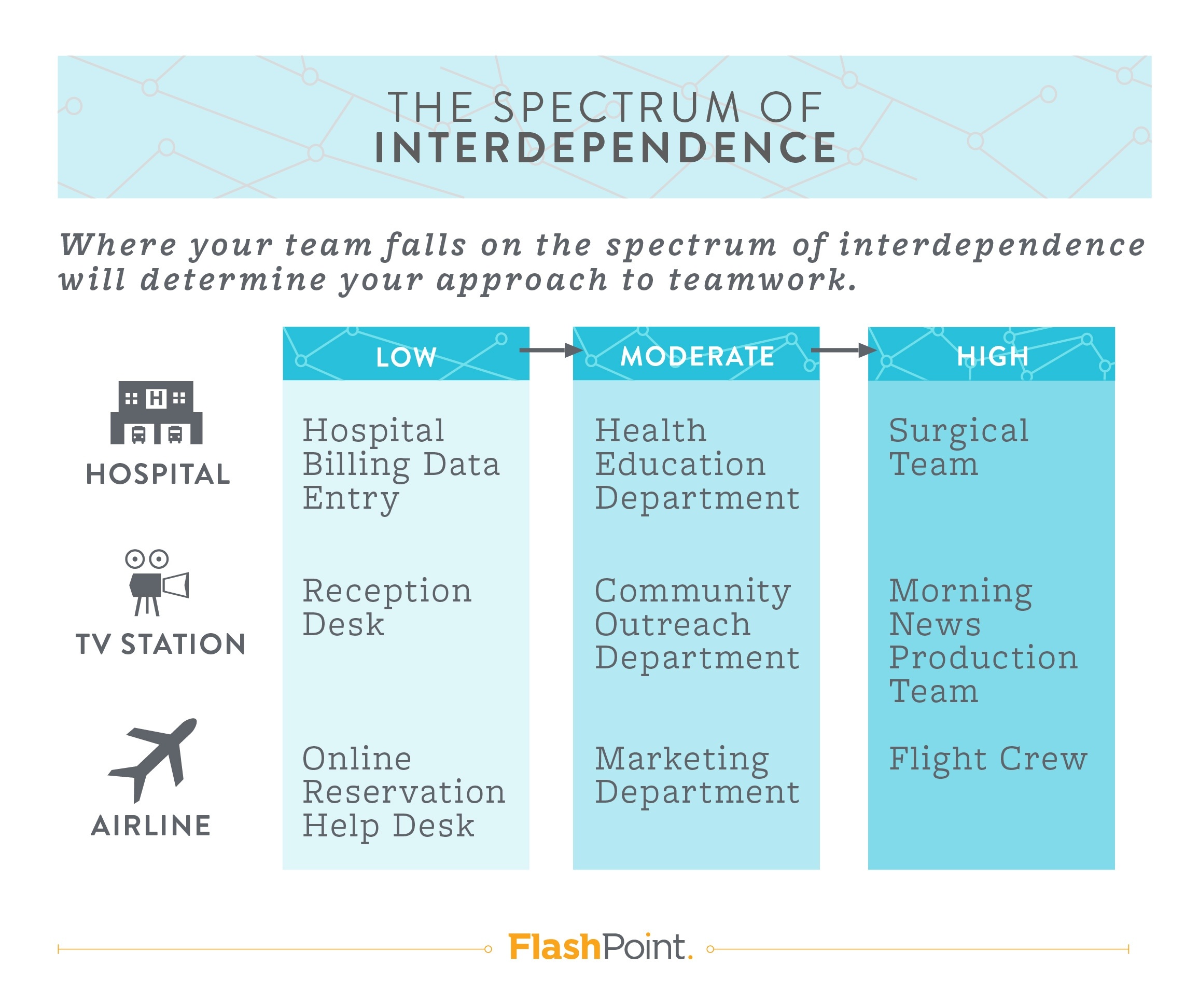 With organizations flattening and growing in complexity on multiple levels, we see teams as key to whether your business can thrive. If you'd like a better handle on the fundamental building blocks needed to achieve to-notch teamwork, read The Core Components of a Team.
---