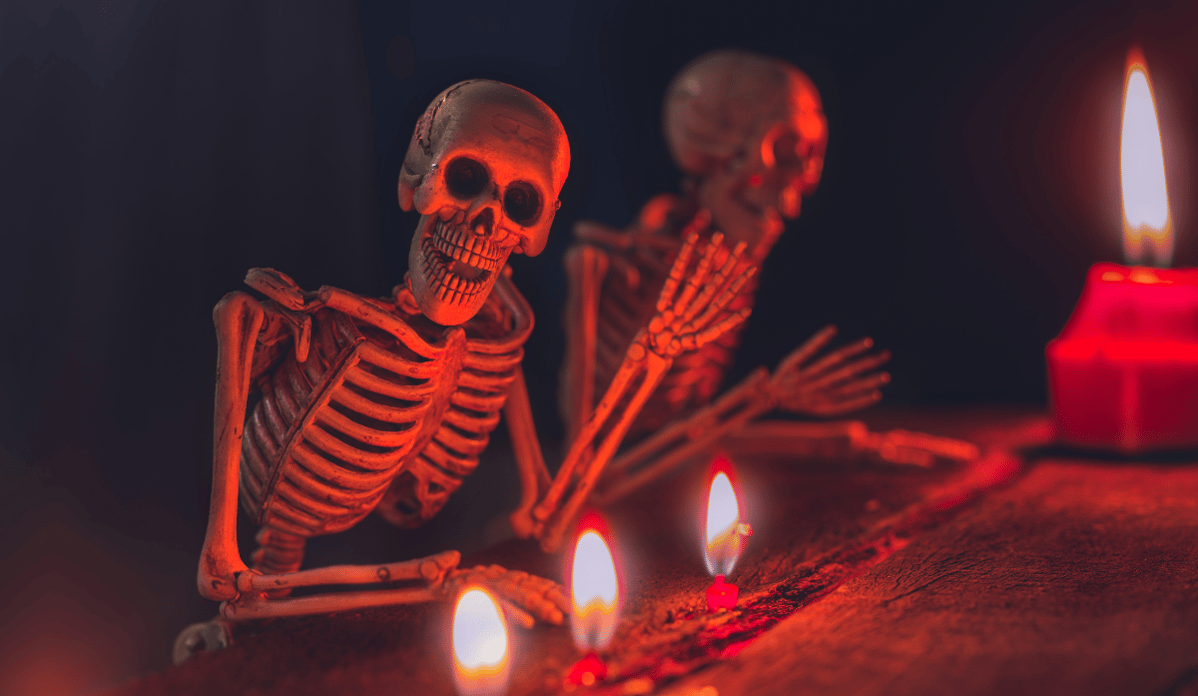 Do You Know How to Give Feedback to a Werewolf?
Welcome to our unique, spooky corner of the internet where we combine the thrills of Halloween with the realities of the business world! It's that time of year again. The leaves are falling, there's a chill in the air, and your favorite Halloween characters are nervously awaiting their performance reviews.
Even the creatures that lurk in the shadows have jobs to do, targets to meet, and bosses to impress. From the diligent Dracula who is always punctual for his night shift, to the Werewolf who struggles with teamwork during full moons, we're pulling back the cobwebs and shining a light on how these iconic characters would fare in the modern workplace.


Whether you're a Halloween enthusiast or just looking for some spooky entertainment, join us as we navigate through the ups and downs of employee performance reviews in this ghoulishly delightful world. And who knows, maybe you'll learn a thing or two about managing your own team of terrifyingly talented employees!
MUMMY
Dear Mummy, I want to take a moment to appreciate your exceptional commitment and dedication to your role as a night manager. Your ability to inspire and lead other mummies on your team is commendable and truly adds to the spirit of Halloween. Your work ethic is unquestionable. You are always one of the first to rise from the grave and the last to return. This level of dedication is commendable and sets a high standard for your peers. However, there is room for improvement in terms of maintaining your physical appearance—specifically, keeping your bandages intact during virtual meetings. Additionally, your communication skills could be enhanced. We understand that being a mummy comes with certain limitations in terms of verbal communication. However, finding other ways to effectively communicate with the team and our guests will greatly improve their overall experience. Despite these areas for growth, your unique contributions are highly valued, and we look forward to seeing your continuous development! – Dolores Umbridge, VP of HR.
DRACULA
Dear Dracula, I am delighted to acknowledge your exceptional effort in spearheading this year's company blood drive. Your entrepreneurial spirit, dedication, and effective planning have resulted in a highly successful event that has not only benefitted our community but also contributed to strengthening our company culture. Your initiative has set a new benchmark for corporate social responsibility within our organization. We are incredibly proud of your achievement and encourage you to continue demonstrating such commendable leadership skills. Keep up the excellent work! – Vlad, Customer Relations Manager.
WITCH
Dear Witch, as the department supervisor overseeing employee development, I want to discuss your recent candy sales performance. While your numbers have been impressive and your initiative to drive results is commendable, it has come to our attention that you have been using unorthodox methods—specifically, casting spells on customers—to boost your candy sales. While we appreciate your creativity and commitment to your role, it's crucial to remember that honesty and ethical practices are at the heart of our business operations. We encourage you to leverage your natural persuasion skills and product knowledge to achieve your candy sales targets instead of resorting to spell casting. Remember, it's not just about selling more candy, but creating an honest and positive experience for our customers. – Sincerely, Blair from HR.
ZOMBIE
Dear Zombie, I would like to address recent concerns related to your performance as shift supervisor at our candy depot. Your frequent tardiness, reported poor customer service skills, and extended coffee-brain breaks are impacting operations and team morale. Regular attendance, effective customer engagement, and adherence to break durations are crucial for maintaining productivity and providing a positive customer experience. We encourage you to utilize our training resources to improve your customer service skills, and request that you adhere to the allotted break times. We value your contributions and believe that with these improvements, you can fully utilize your potential and continue to be a valuable part of our team. - Sincerely, Richard Bachman, HR.
WEREWOLF
Dear Werewolf, I am writing to discuss some recent concerns regarding your performance in the candy-distribution department. Your monthly extended absences, in violation of our time-off protocols, are affecting your team's productivity and overall team dynamics. We have also received feedback that you could better manage your transformations when in a team setting. We value your contributions and encourage you to refocus on your duties, abide by our leave policy, and maintain transparency in regard to your unique transformative challenges. Please see your manager with any further concerns! – Casper McFadden, Chief People Officer

And as we wrap up our adventure, remember that Halloween isn't just about scares and tricks - it's also a time for creativity, imagination, and embracing the unknown. So don't be afraid to think outside the coffin and try new approaches to managing your team. After all, if these iconic Halloween characters can thrive in the corporate world, then anything is possible.
Happy Haunting!
---