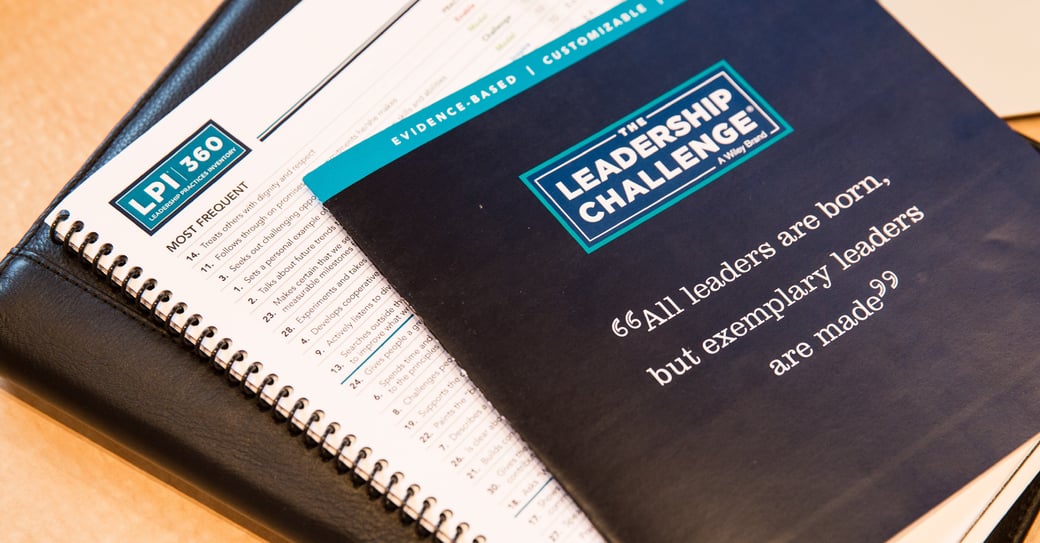 Developing Leaders with 360 Feedback
Simply put, we can't become better leaders without feedback.
360-degree feedback assessments are widely used in organizations and have become a central part of the leadership development process for more than 85% of Fortune 500 companies. The process is simple: 360 leadership assessments typically gather information from those around a leader – including direct reports, managers, colleagues, mentors, and even teammates – about his or her skills, behaviors, and impact. They can also survey the leader's understanding of him or herself and compare the two to see how the leader perceives his or her actions in comparison to those how those who interact with that leader regularly see his or her actions.
But, let's face it, receiving feedback is not always easy, and it's common for leaders to report distrust in the 360 process.
There are ways to boost the validity and trust in both the instrument and the process, starting with assessments that are well designed and leadership specific. Successful organizations understand how crucial it is to have thoughtful planning and honest communication about the purpose and implementation of the 360 leadership assessment process.
Here are 5 steps organizations can take to instill trust in a 360-feedback initiative:
Know your purpose: What business need is driving this process? From building a leadership pipeline to preparing leaders for upcoming change initiatives, any communication should reflect how improved leader development will impact organizational success.
Choose an assessment that fits your needs: Not all assessments are created equal. Make sure the assessment not only provides leadership feedback, but is applicable to moving the leadership dial. Choosing an evidence and behavior-based assessment, like The Leadership Practices Inventory®, not only benchmarks and measures effective leadership, it also serves as a roadmap for the leader in taking action to improve their leadership. Confidential group reports can be very useful to organizations by highlighting any leadership practice gaps and informing training and development focus.
Commit to honest communication about the intent and value of the process: Organizations that commit to building a learning and feedback friendly culture will be more successful at creating opportunities for a leader's development. Use a leadership 360 assessment to develop leaders—not for performance or any other disciplinary process.
Make confidentiality a priority: Practices that protect the anonymity of the observers ensure that feedback will be honest and useful. Over-inflation of ratings and other nonproductive feedback is minimized when leaders understand the value to their development, choose their own observers, and send personal invitations for their participation. Best practices suggest that the leader take personal ownership of the feedback, which means they decide how and with whom their feedback is shared. Organizations that encourage managers to have pre-and post-meetings with a leader to support their growth, have found greater success at tying the leader's development plan to organizational goals.
Provide support and resources for leaders in this process: Receiving feedback is a process, not an event. Feedback is only of value when it is meaningful to the leader in guiding an ongoing development program. Organizations yield greater value when they provide formal debriefings, follow-up coaching, and management support. A leadership 360 is a launch point for new opportunities and deliberate practice.
Used by more than 5 million people globally, the LPI®: Leadership Practices Inventory® is a 360-degree leadership assessment and the foundation of The Leadership Challenge®—the most trusted source for becoming a better leader. The LPI® provides a road map and simple leadership language that anyone can use to become a better leader. And, it is research based, meaning that it is a validated and proven instrument for developing leaders.
---