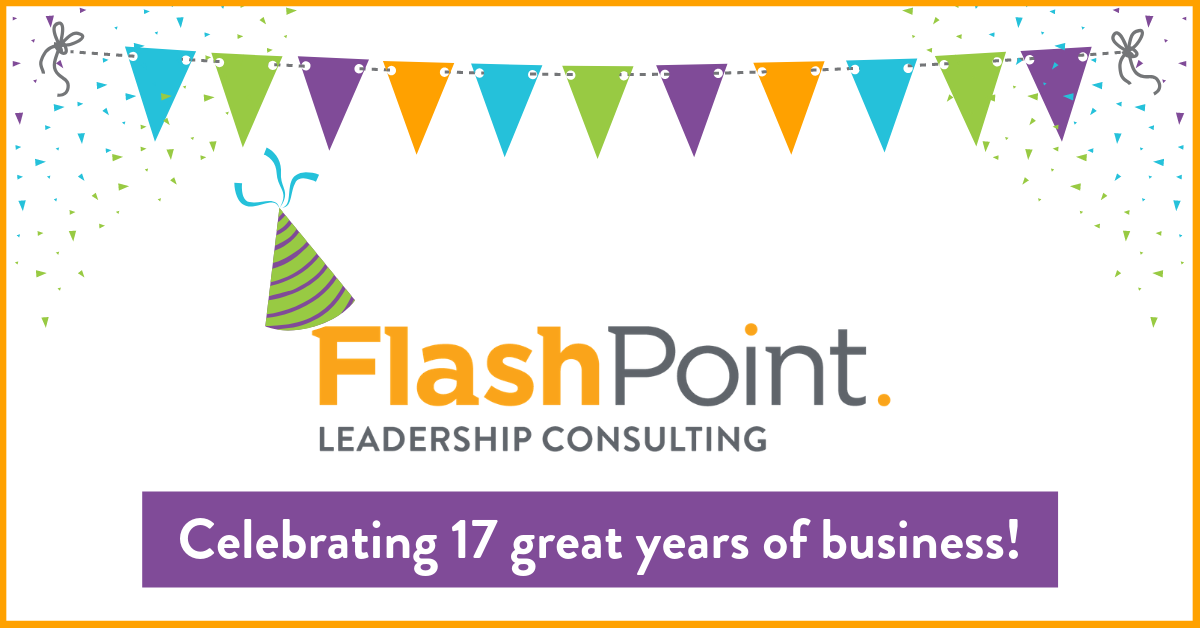 FLASHPOINT's 17th Anniversary
INDIANAPOLIS – Jul. 2, 2019 – Leadership consulting firm FlashPoint, founded in 2002, celebrates 17 great years of business this July.
"The years fly by when you are doing meaningful work you love every day," said partners and cofounders Andrea Davis and Krista Skidmore. "The whole FlashPoint team sends our gratitude to our clients, partners, and other collaborators. Without you, these past 17 years wouldn't have been possible!"
When Krista Skidmore and Andrea Davis founded the company in Indianapolis, it was a two-person HR consultancy that sought to help organizations build effective human resources programs. In 2016, the organization deepened its focus into leadership development and acquired Sonoma Leadership Systems, becoming the number one provider of The Leadership Challenge®.
Now, FlashPoint serves leaders around the world, from North America to Europe to Asia. Below is a timeline of FlashPoint's milestones in the past 17 years.

---
Established in 2002, FlashPoint is a leadership consulting firm that delivers creative and measurable solutions to make leaders, teams and organizations more effective. Working with clients in a variety of sectors and industries, FlashPoint strives to create meaningful workplaces by growing leaders and organizations to achieve their fullest potential. To broaden its national reach, FlashPoint acquired Sonoma Leadership Systems in 2016, and is now the No. 1 provider of The Leadership Challenge®.
---