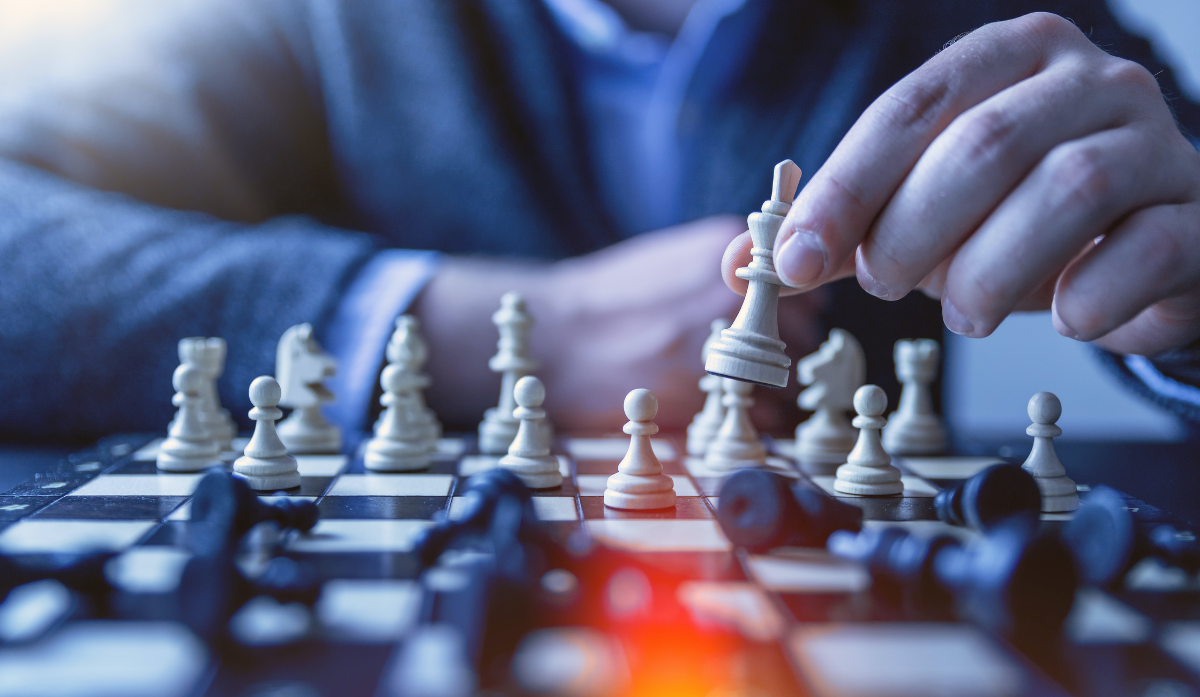 Key Insights From Recent HR Trends in the Workplace
The landscape of human resources is evolving rapidly, and today's HR leaders are expected to deliver strategic value beyond administrative tasks. As the role of HR continues to transform, HR executives and training buyers need to understand how they can enhance their strategic impact within their organizations.
We reviewed multiple sources to understand where HR can strategically focus to help stay ahead of the curve.
Successful HR Leaders Take a Strategic Approach
Based on recent trends and insights, here are some key takeaways that are shaping the strategic approach in HR:
Strategic Alignment with Organizational Development: HR should aim to align its strategies with the broader organizational development scope. This alignment can contribute significantly to achieving organizational objectives.
Collaboration between HR and Marketing: There's an increasing need for HR and marketing to collaborate strategically for greater impact. Whether it's through employer branding or documenting company culture, this partnership can help with recruitment and create a more cohesive organizational culture.
Mergers and Acquisitions: HR plays a crucial role in managing human resources during mergers and acquisitions. This role has a profound impact on employees and the overall success of these strategic initiatives.
Investment in Technology: To improve human capital management processes, investing in the right technology is critical, and HR can often hold significant sway over how budgets are spent or what technology to choose.
Steps to Increase Strategic Impact
Based on these insights, here are some actionable steps that HR executives can take to enhance their strategic impact:
Align HR strategies with organizational goals: Work closely with leadership to understand the organization's long-term goals and align HR strategies accordingly.
Strengthen collaboration with other departments: Foster strong relationships with other departments, especially marketing, to create a cohesive culture and drive growth.
Develop leadership programs for all levels: Invest in leadership development programs to cultivate internal talent and provide ongoing support.
Leverage technology: Implement technology solutions that streamline HR processes, improve efficiency, and allow HR professionals to focus more on strategic tasks.
Play a strategic role in mergers and acquisitions: Be actively involved in the planning and execution phases of mergers and acquisitions to ensure smooth transitions and minimize disruption.
By understanding these key trends and implementing these steps, HR executives and training buyers can significantly enhance their strategic impact. As HR continues to evolve, HR professionals need to stay ahead of the curve and continuously look for ways to deliver strategic value to their organizations.
Remember, the ultimate goal is not just to manage human resources, but to lead them towards the organization's vision, mission, and strategic objectives.
For more strategic HR insights, visit:
Strategic HR's Place in Organizational Development - SSR
What Will HR Focus on in 2023? - Gartner
Strategic Human Resource Management (2023 Guide) - Forbes
4 Ways to Improve Human Capital Management - Business News Daily


---