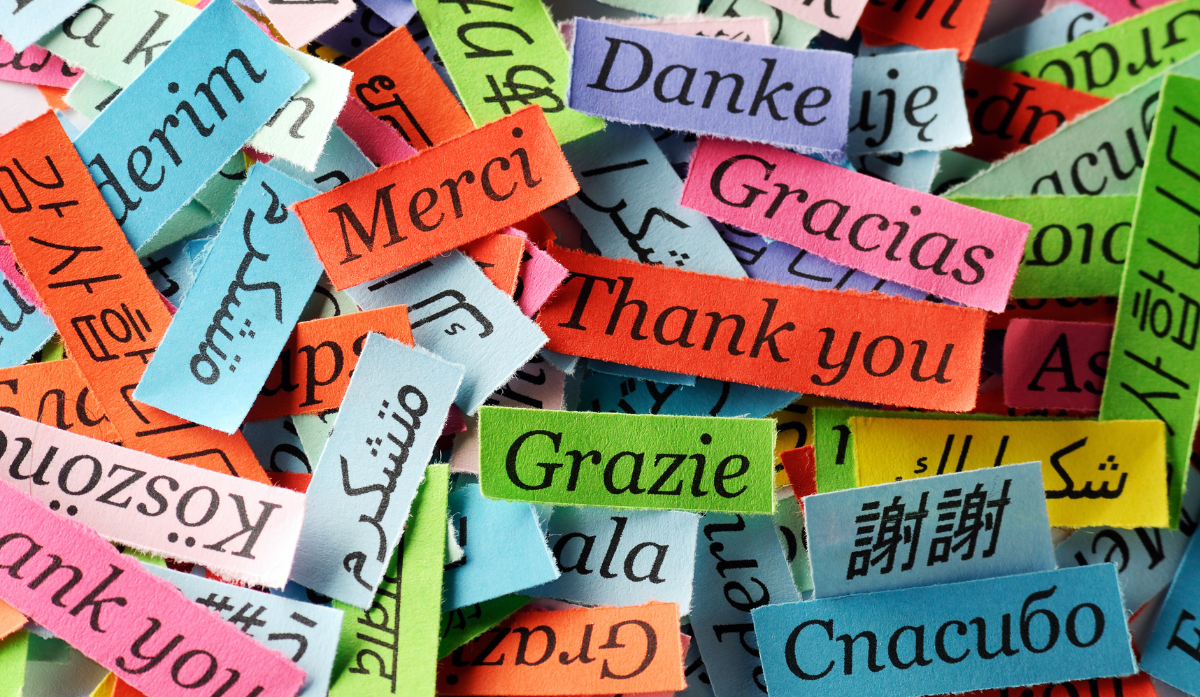 Lead with Thanks to Create a Successful Team
As the holiday season quickly approaches, the concepts of togetherness, tradition and reflection come into focus as people begin to take well-deserved time off work to spend with their friends and family. The underlying theme of most holiday gatherings? Gratitude, the quality of being thankful – and today, studies show more and more people are looking to find ways to express gratitude in the workplace.
THE WORKPLACE GRATITUDE LAPSE
Studies have shown that people who practice gratitude report higher life satisfaction, stronger personal relationships, fewer symptoms of illness, increased happiness, and more. Despite these proven benefits, people are often challenged to apply gratitude to the workplace, somewhere that often needs it the most.
The Greater Good Science Center, in collaboration with the University of California, Berkeley, and the John Templeton Foundation, works to expand upon the scientific database of gratitude, raise awareness of the benefits, and promote evidence-based gratitude practices in various settings. Their multi-year project, Expanding the Science and Practice of Gratitude, conducted multiple studies with over 2,000 individuals on the topic of gratitude, asking questions such as, 'How important is gratitude?' and 'When do we feel grateful?'
The survey made an insightful discovery—nearly all respondents confirmed that gratitude was essential to them, with over 90% agreeing that grateful people have more enriched and fulfilling lives. To many, gratitude is a feeling that occurs frequently throughout the week. When asked what "category" of their life they find themselves most grateful for, they all answered with the same sentiment—their families.
The lowest on the list? You guessed it—work. People are least likely to express gratitude at work or for their careers as a whole. When discussing the correlation between their professions, workplace, colleagues, and gratitude, the study had some interesting findings:
Only 60 percent of people either never express gratitude at work or do so once a year.
The idea of hearing "thank you" more at work makes participants feel motivated and good.
Nearly 50 percent of participants express gratitude daily to immediate family (spouses, children, parents).
15 percent or less of participants express daily gratitude to friends or colleagues.
93 percent agreed that grateful bosses were more likely to be successful.
The survey gathered some interesting statistics. While the study found that people's jobs offered them the least amount of gratitude in their day-to-day lives, they had a strong desire to increase gratitude at work through more thankfulness. Despite this aptitude for appreciation, people are still challenged to apply this to the workplace, leading to less human connection, trust, efficacy, and motivation.
Five Ways to Foster Gratitude at Work
The power of gratitude at work is overlooked amongst the tight deadlines, busy schedules, back-to-back meetings, and bottom lines. Gratitude is an emotion that can be practiced through intentionality, creating a workplace where gratitude is not only felt but regularly practiced.
Create a Culture of Gratitude - Recognition is immensely valuable in the workplace. When employees are acknowledged for their contributions, it positively impacts their self-esteem. In turn, this acknowledgment creates a positive feedback loop that fosters a sense of gratitude for being seen and appreciated.
Lead with Gratitude in Mind - Leadership plays a substantial role in how a workplace culture is formed and maintained. Leaders who make a point to actively include gratitude in their day-to-day interactions—whether that be recognizing personal achievements during one-on-ones, sending personalized notes of appreciation, or simply expressing thanks for their work on a challenging project during a large meeting—can set a powerful example for their teams. Both public and private expressions of gratitude can set the tone for each member of the organization.
Start a Gratitude Wall - Fostering gratitude in the office is no easy feat and will take time. It is best to begin implementing gratitude in the most authentic way possible—a Gratitude Wall. This low-entry form of gratitude encourages community and promotes inclusivity while offering a more structured outlet for employees to focus on what or whom they are thankful for. This can be done in-person or digitally, whether that be on a cork board in the break room, a slide on a PowerPoint, or through an online platform similar to this one created by the University of British Columbia. This visual reminder encourages more and more people to participate, creating a domino effect of thankfulness that acknowledges and celebrates the diverse contributions of every individual.
Implement a Recognition Program - This formal recognition program is another way to tangibly recognize employees for the great things they do as an individual—and a team—at work. One of the best ways to start this is by setting aside time in a meeting, whether that be during your all-team monthly meeting or a quarterly meeting, to allow employees and leaders to share positive experiences and accomplishments of other team members. This will not only strengthen team relationships but improve the overall work dynamic.
Organize a Team-Building Activity - According to a study outlined in the Harvard Business Review, socializing between team members improves communication patterns by more than 50%. Organizations can promote gratitude by organizing a team-building activity that strengthens relationships, fosters collaboration, celebrates successes, and creates shared memories.
Gratitude is not a fleeting emotion. In fact, gratitude is a powerful force that needs to be implemented—and embraced—in the workplace. By understanding people's innate desire to welcome gratitude in the workplace, leaders and organizations can better tackle the lapses we are experiencing in our careers. If your organization is experiencing this, consider incorporating a gratitude wall, recognition program, or team-building exercises into the workplace this season of giving—it may just create a culture of gratitude that improves job satisfaction, enhances well-being, and strengthens your team.
---
Throughout the year, FlashPoint offers a variety of presentations, product showcases, and public workshops where clients and interested participants alike can participate in and learn more about the powerful suite of assessments and programs such as Everything DiSC®, The Five Behaviors® and more. Visit our 'Events' page to discover our latest offerings: