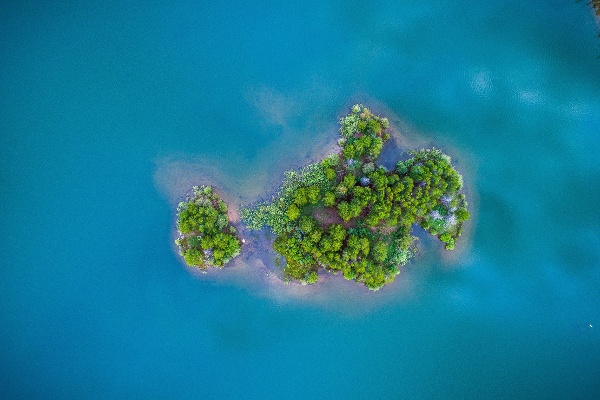 Recent trends show that some companies seem to think working 100 percent remote is no longer effective. In 2013, Yahoo eliminated the work-from-home perk that allowed employees to work outside the office. Earlier this year, IBM's remote employees were recalled back to the physical office in the hopes of increasing performance.
This is also reflected by Gallup data that show a decrease in engagement when employees work remote 100 percent of the time. The research ties this decrease to three factors: lack of recognition for good work, lack of coaching conversations about career goals and personal growth, and lack of opportunities to connect with coworkers.
How do we keep fully remote employees productive and engaged with their teams?
Step One: Intentionally share and recognize successes
Often, good work done by telecommuting employees is less visible than the good work of their in-office counterparts. Managers view quick catch up meetings as a time for to-do list setting, which leaves them unaware of successes that an employee should be recognized for. Managers should invite all members of the remote team to share small and large wins, as well as ask the team to recognize each other to make sure each employee's contributions are recognized.
Step Two: Plan focused conversations about career goals and personal growth
Outside the office, there are fewer organic opportunities to see what positions and growth may be available in an organization. To correct this, managers should ensure they are aware of employees' career and personal goals; during formal progress reviews, these items should be addressed and the manager should offer resources to achieve these goals. Even if a promotion is not available, managers can help employees who wish to expand their skills or responsibilities and provide input, feedback, and recognition when an employee shows initiative or innovation that might fall outside their formal job description.
Step Three: Provide opportunities for all employees to connect
Time to connect with other coworkers is especially important for work-from-home employees who are less able to interact with others in person. Technology—video conferencing, internal social media sites, or collaboration platforms—can help to mitigate these problems for meetings and daily tasks. But essential in-person activities like onboarding, recognition ceremonies, or formal training should be performed with all staff in the same location when possible.
Keeping remote employee engagement high is a challenge that our changing workforce depends on. Cutting remote programs is not the answer: 43 percent of U.S. employees work remote in some capacity and Gallup found that employees who work remotely some of the time are more engaged.
Remote employees are human just like employees who work in the office and require similar basics from their manager. To keep your remote employees engaged, invest the same amount of time in them for coaching conversations about career goals, connecting on a personal level, and recognizing contributions.
---