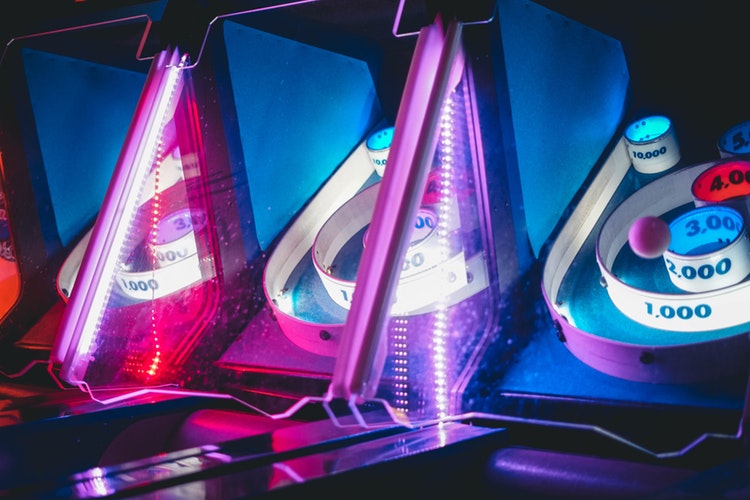 Making Learning a Game Benefits Employee Retention and Motivation
In 2016, 1 out of every 3 employees said that uninspiring content is a barrier to their learning.
Training programs can be equipped with crucial content, but if it isn't delivered in the correct modality it will leave participants uninspired. It's important to not only develop programs that help individuals grow and develop (even if the content may be 'dry') but also to entertain and engage participants through their learning. Training matched with fun isn't just more enjoyable for the learner – or the facilitator for that matter – it is also more effective and powerful, translating into less resources being allocated to retraining programs and increased probability of application and retention.
In the past few years, gamification has become a key tool to increase the enjoyment of training as well as accelerate the participant's learning and application of information.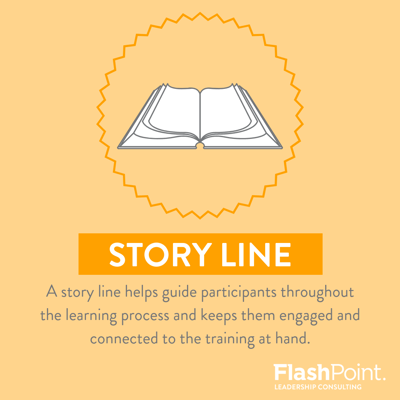 What is gamification?
Gamification refers to incorporating gaming elements into an eLearning setting to cultivate a highly effective and engaging learner experience. Normally gamification is accompanied with scores, badges or ribbons, and leaderboards to encourage participants to invest in the training. "Scores" or "points" awarded give immediate feedback to the learner, as well as gratification or a feeling of accomplishment.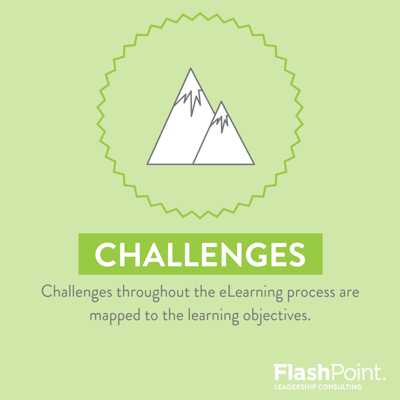 What's the purpose of gamification?
Gamification really targets learners that may lack an intrinsic drive to actively participate by associating learning with the fun of playing games and being in competition.
When used optimally, it can also encourage learners to apply learning directly to their workplace role by giving them real workplace situations in a controlled environment. When employees practice skills in a real scenario, gamification also serves as a feedback loop. For example, if a learner is unable to receive a badge, fails to increase his or her score, or cannot advance to the next level, it serves as indicator that there is area for improvement on that particular learning module.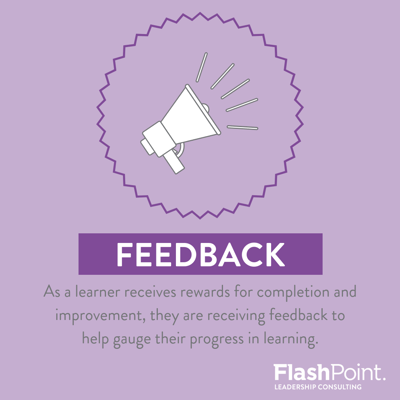 Gamified eLearning courses generally use five basic elements – a story line, challenges, rewards, score/points, and analytics.
Elements of Gamification:
Story Line – A story line helps guide participants throughout the learning process and keeps them engaged and connected to the training.
Challenges – The challenges throughout the eLearning process are mapped to the learning objectives.

Levels – As a learner completes a challenge (a skill improvement or increased knowledge), they advance levels, ultimately creating their unique learning path.

Rewards – The rewards are achieved as learners grow and develop new skill sets.

Feedback – As a learner receives rewards for completion and improvement, they are receiving feedback to help gauge their progress in learning.

Score/Points – Receiving a score or points helps invoke a sense of accomplishment in the learner.

Leaderboards

– The leaderboards promote competition and show progress amongst the learners.

Analytics – With gamification, analytics are not only supplied to the learners regarding their score, but the learning and development department receives information regarding each learner's progress so that they can better understand how the learner is advancing through their development.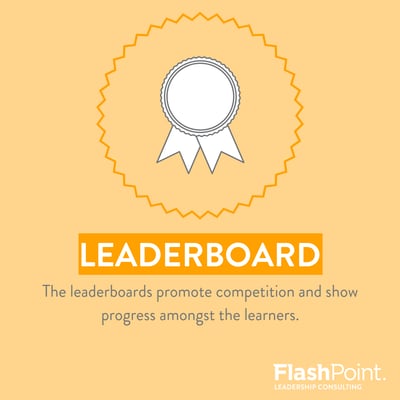 Gamification in practice
A great example of leveraging gamification can be found within the company NTT Data, one of the premier tech firms in the world. NTT Data quickly realized that it was spending countless hours on succession planning without much success. With the lack of progress, they decided to incorporate gamification into their succession planning to help identify and develop future leaders of their company.
Internally they constructed a game that gives their employees the chance to thoroughly experience a collection of immersive leadership situations. Multiple elements are achieved through this Ignite Leadership Game – participants learn about management competencies and roles, collaborate with others that are playing the game, receive feedback through comments and level progression, and can be recognized for their good work with badges on the game, plus this information is visible to organizational leaders to help them identify high potentials.
The first year the Ignite Leadership Game rolled out, 70 people were enrolled. Of those 70, 50 took on leadership roles, 30 new ideas were established which resulted in over $1 million in revenue, and employee referrals increased by 30 percent.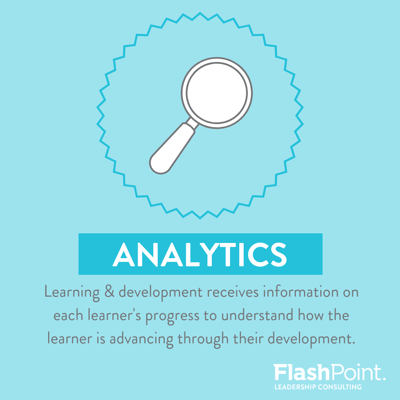 4 Benefits of Gamification for L&D Professionals:
Learners are uniquely motivated to build their skill sets so that they can contribute to the organization's knowledge base.
Learner participation gains a boost due to the ability of gamified solutions to actively target learner motivation.
Gamification keeps learners engaged which ultimately leads to better retention and behavioral changes.
These elements promote healthy competition for employees to improve skills.
Gamification strategies are still developing and maturing. Many sophisticated gamified approaches go beyond the ribbons and points and focus on each individual learner, customizing their eLearning experience specifically to their strongest motivators – i.e. competition amongst co-workers, recognition, rewards, collecting badges, etc.
In 2018, gamification is certainly in the spotlight and it is not expected to come out of it anytime soon. FlashPoint has started leveraging gamification in our programs to help entice the learner and understand its impact on employee completion and retention.
Sources:
Pandey, A., 2017. How Gamification In The Workplace Is Reshaping Corporate Training.

Meister, J., 2015. Future of Work: Using Gamification For Human Resources.
---