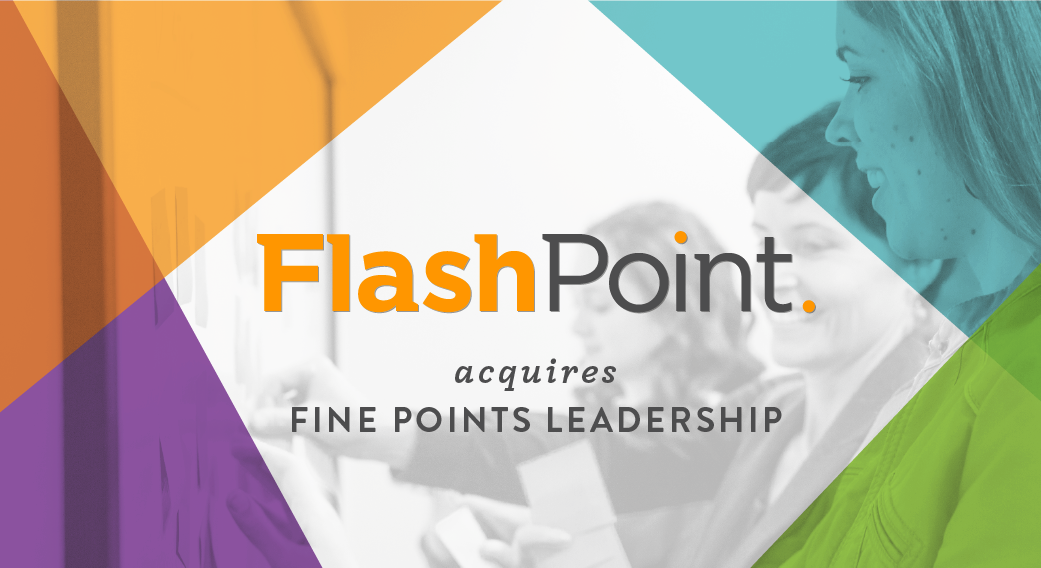 INDIANAPOLIS—March 2, 2020—Leadership consulting firm FlashPoint has acquired Fine Points Leadership of Colorado Springs, Colo.
The two firms, both nationally recognized in the leadership consulting industry, will now operate as FlashPoint and continue to serve the leadership, team development, and coaching needs of their clients across the world.
The acquisition continues Indianapolis-based FlashPoint's high-growth trajectory. In 2019, the firm grew 25% and is on track to grow by over 30% in 2020. FlashPoint is the number one provider of The Leadership Challenge® and the LPI®: Leadership Practices Inventory®, a 360-degree assessment tool that measures the frequency of individual, group, and organizational leadership behaviors, based on the research developed by James M. Kouzes and Barry Z. Posner.
"We know that the number one predictor of business success is the depth and quality of your leaders," said Krista Skidmore, who partnered with Andrea Davis to launch FlashPoint in 2002. "Through this acquisition, we will increase our capacity to develop leaders and create more meaning at work."
Collectively the two organizations serve clients such as BMW, Bureau of Land Management, DaVita, George Washington University, Hilmar Cheese, Ingersoll Rand, Indianapolis Airport Authority, Intel, Kent Corporation, Lockheed Martin, Travelers, UBS, University of California-Davis, and Vera Bradley.
"I'm delighted that my clients will have even more opportunities to grow their leaders through FlashPoint's expanded offerings," said Amy Savage, founder of Fine Points Leadership who has joined FlashPoint as a consultant and account manager. "They will continue to experience the same great service from our team, who is now a part of the FlashPoint family, which will provide our clients a seamless transition."
About FlashPoint
Established in 2002, FlashPoint is a leadership consulting firm that delivers creative and measurable solutions to make leaders and teams more effective. Working with hundreds of mid-market and Fortune 1000 companies, FlashPoint has trained thousands of leaders throughout the Americas, Europe, and Asia. We've been named to the Inc. 5000 twice as one of the nation's fastest growing private companies and we are the largest provider of The Leadership Challenge® worldwide.