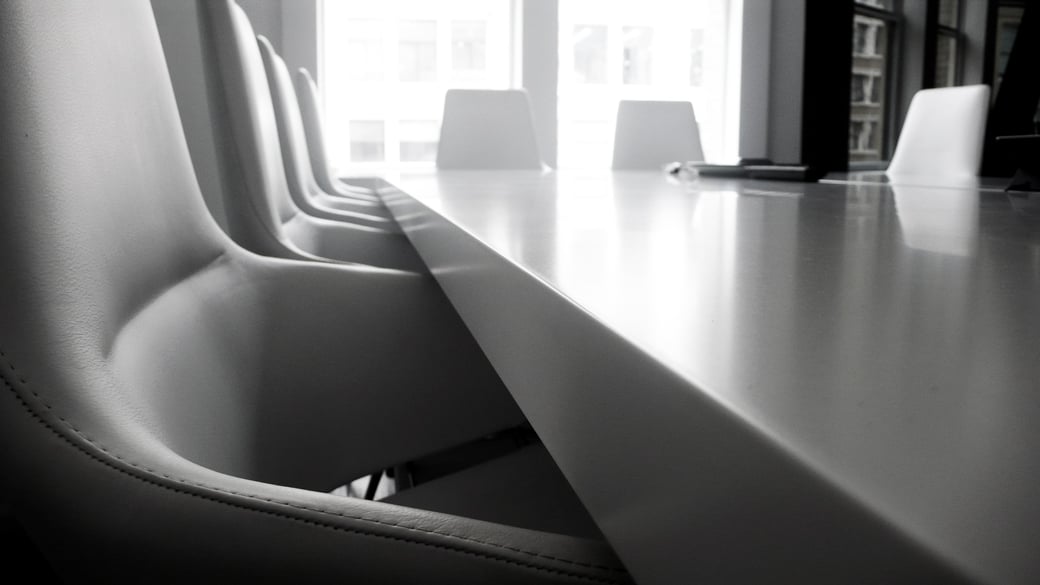 When looking at where to put your time and resources for executive development, it is hard not to get discouraged when reporting experts such as Gallup and Deloitte Human Capital are recording dire levels of engagement, not enough talent to fill the funnel, and sweeping global change.
It might help to look at the top priorities for current executives, as well as the top competencies to develop in the emerging generation of executives. Fortunately, the experts at Executive Development Associates did a lot of the hard work for us.
Every two years, the Executive Development Associates, Inc. (EDA) conducts a survey of trends and strategies in executive development with over 460 organizations and respondents from senior positions to heads of Leadership & Development. Over their tenure, the study results have shown emerging trends and implications for the changing landscape of executive development.
In their recent 2016 study release, they first highlight the skills or competencies that the next generation of leaders are lacking in:
The Most Lacking Competencies in the Next Generation of Leaders: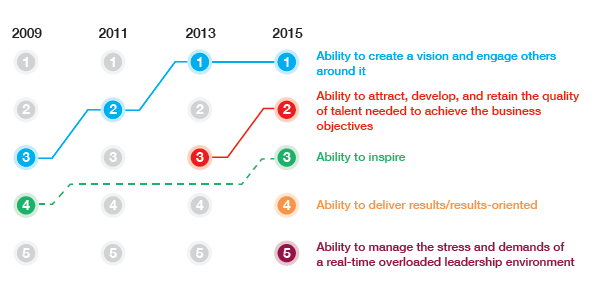 Why this is important: When asked to look down the organizational funnel at the next generation of leaders who are most likely to fill executive positions in 3-5 years, survey respondents reported that the ability to "create a vision, convey it to others, and inspire and engage people around that vision" as the single most important competency for emerging leaders, but simultaneously reported that it was the most lacking ability in the emerging generation of leaders.
To have "vision," leaders need to be able communicate that they "see" future possibilities. The authors of The Leadership Challenge, Jim Kouzes and Barry Posner, have found in their research that to be "forward-looking" is one of the most defining characteristics people look for in a leader.
Interestingly, the above survey results didn't always translate directly in to what respondents reported their top priorities were for developing current and future executives:
The Top Priorities for Executive Development:
Why this is important: The above five priorities were identified as key objectives of for executive development over the next 2-3 years. The EDA report suggests there is a disconnect between the needed competencies, such as Visioning, and the priorities on which executive development programs are focusing.
In other words, organizations are recognizing needs they are not necessarily addressing in their current development focus. It will be important for organizations to address this disconnect in order to effectively develop future leaders.
---
However organizations choose to focus on strategic executive development, developing current and future leaders will remain one of the most pressing challenges that organizations will face in coming years.
The recommended development approaches to accomplish the above priorities, as well as to increase the capacity to learn to communicate vision include training, coaching, and developing a leadership mindset in emerging leaders.
---