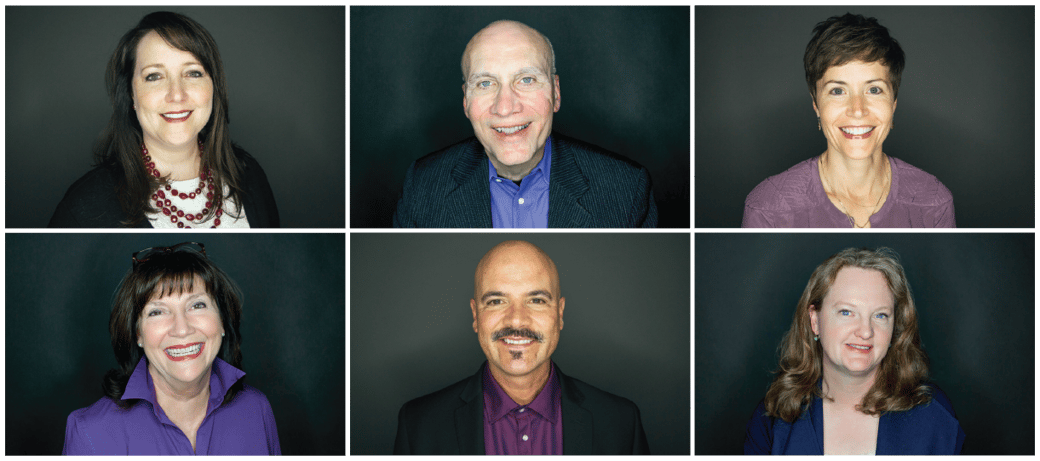 2016 was a big year for leader development
From hot topics like emerging leaders and coaching to custom leadership programs and The Leadership Challenge®, leadership continues to be a key for organizational success. Reflecting on 2016, we asked a few of our team members to share what they learned.
Krista Skidmore, Partner and Cofounder: Incremental, steady change wins over dramatic shifts to your leadership programs.
Much of my attention this year was focused on designing, implementing, and improving custom leadership programs with our clients. In this work, we focus on meeting each organization where they are and helping them mature their leadership programs over time. There is significant support for this approach in the research of Bersin by Deloitte that tells us organizations who focus on steady and incremental evolution to their programs get better results.
In fact, the payoff is big. Organizations who are at the top of the maturity curve (level 4) get substantially better outcomes than those organizations at the bottom (level 1). They have 7 percent more revenue per employee and 9 percent more in gross margin and are 4x more likely to maximize efficiency, 2x more likely to exceed financial targets, and 3x more likely to innovate (High Impact Leadership: Leadership Maturity in Mid-Market Organizations, Bersin By Deloitte, 2016).
In the well-known Aesop's Fable, the Tortoise and the Hare, we see an account of a race between the slower, but steady tortoise who against all odds beats his competitor, the erratic, distracted hare. The morale, of course, is that slow and steady wins the race. It's the same with your leadership programs and practices. Clients who have moved away from sporadic, event-based execution to strategy-driven, sustainable, long-term investments in leadership programs are getting better outcomes—not just with individual leader retention, engagement, and performance, but in organizational and financial results. You can too! Through more intentional and long-term thinking, you can mature your process and capitalize on the promise of greater results through your leaders.
---

Bruce Wilson, Consultant, Business Development: Leadership is simple, not easy.
One of the most important lessons I've learned delivering The Leadership Challenge® is that while leadership may be simple, it's not easy. The Five Practices of Exemplary Leadership® are all pretty simple when examined briefly: Model the Way—Do what you say you will do; Inspire a Shared Vision—Share your vison of the future and understand others'; Challenge the Process—Support new ideas and better ways to do things; Enable Others to Act—Support and help develop others; Encourage the Heart—Give recognition where it's due. These practices may sound simple, but they can't be learned overnight. Within each practice are specific leadership behaviors, that need to be applied, and practiced.
Behavior change is hard work that is best achieved by aiming our sights at a very specific target. For example, take one or two specific behaviors that you would like to change and that would benefit you, your team, or your organization. Focus all your efforts right there. Then measure to see that you are getting results. If the change is not forthcoming, tweak your efforts, adjust, but continue to stay focused on the area you want to change.
---

Andrea Davis, Partner and Cofounder: Shared values bring teams together.
We all know a sense of purpose is essential for engagement, but how do you connect team members to your purpose? One way is through a shared set of values.
It's been a big year for FlashPoint—from rebranding to launching a new website to acquiring another leadership consulting firm. Given these changes, we knew it was a perfect opportunity to redefine our vision, mission and values and reconnect the team to our purpose. Our new values make it clear what's important to us and what it means to be a part of the FlashPoint team.
Meet our new FlashPoint team values:
We are Dynamic. We carry out our work with passion. We act as catalysts for progress. We deliver with agility.
We Work as a Team (For Real). We give more than we get. We share with courage and consideration. We commit the success of others.
We Hone our Craft. We strive to become better leaders. We perfect processes that liberate. We love to learn.
As one of our team members so aptly stated, dynamic is our "Flash," craft is our "Point," and it takes a team to pull it all together!
---

Holly Seaton, PhD, Consultant: Coaching is personal.
Lessons I've learned being a coach:
What is the value of coaching to a leader; an essential or a luxury? With humility and interest, I have learned that value is in the eye of the beholder. All the tools of a coach, such as listening, making observations, providing resources, and giving expert advice matters not, without willingness and chemistry. Shining the light on how a leader shows up is not always easy. Yet, great things happen in a relationship of trust and mutual respect.
A "practice" of art and science, head and heart, coaching is always personal; so, I have learned to ask that important question at the end of each coaching conversation, "how was this of value to you?"
---

Bill Mugavin, CPLP, Senior Consultant/Account Lead: R-E-S-P-E-C-T is the secret to working with other DiSC styles.
One way to improve our professional relationships is to adapt the way we relate with the people we work with based on each person's Everything DiSC® style. DiSC is a behavioral-style assessment and training suite that helps leaders and teams build more effective relationships and improve workplace communication. While leaders I work with recognize the value in adapting their behavior based on the DiSC style of others, a common concern expressed is that adapting may make them appear inauthentic. My encouragement is that we change the way we think about adapting. Specifically, I recommend we replace the word "adapt" with "respect". If viewed merely as a skill or technique used when working with people, then adapting can be perceived as manipulative (and thus inauthentic). However, when we "respect" another person's DiSC style, we tend to naturally demonstrate more care and concern. And, we can only demonstrate care and concern when we are being authentic.
So, if you're ever feeling uncomfortable when relating to a coworker with a different DiSC style, stop adapting and start respecting- it will do wonders for your relationships.
---

Lauren Parkhill, Brand Engagement Strategist: Emerging leaders aren't necessarily who you think they are.
One of the leadership lessons I've learned this year is that 'emerging leaders' is not only a hot topic, but they may not be who you think they are. We've noticed an uptick in interest in this subject when we have hosted an emerging leaders webinar, written a blog, or curated this topic on social media.
The world seems obsessed with Millennials right now. Large research providers, like Gallup, Deloitte, and Bersin have put out some impressive and exhaustive white papers on how we might approach and reward this demographic. One outcome of millennial research is that leadership training is seen as a coveted reward. Millennials report they will likely leave your company if you don't offer a path for leadership development. Hmm, could this be happening at all levels of the organization?
With these same researchers reporting that engagement in organizations is at an all time low, perhaps everyone deserves to be seen as an emerging leader, and cultivated as such. Age alone does not identify emerging leaders. They are likely already in your organization—as front line leaders, customer facing staff, managers, and yes, possibly even in the C suite. What do you think would happen in your organization if you focused attention on providing a leadership path for everyone? That's a trend I'll be looking for next year.