Become a better leader today
August 6, 2021: 11 a.m. - 3 p.m. EDT
With deliberate practice, a leader can be more effective and have a greater impact on those they serve. As a participant in the LPI® Workshop, you will receive deep insight into your effectiveness as a leader, plus guidance interpreting those learnings to increase your impact. You'll walk away with actions you can take to be the best leader you can be.
THE LPI®
WORKSHOP
Tuition:

$695 early bird rate (Register by July 6, 2021) or $775 after
When:

August 6,

2021
Where:

Online instructor-led training
About the LPI® Workshop Online
The LPI® Workshop is a research-based, proven method to increase leadership effectiveness. FlashPoint's half-day virtual workshop is a highly interactive experience built for leaders across all industries and organization sizes.
Our facilitators bring the content to life through self-reflection and large and small group interaction. We use engaging virtual discussions and exercises to help you better understand your feedback and create a personal leadership action plan to leverage your strengths and take action on areas of improvement. Participants can collaborate and engage with others in private breakout rooms optimized for group assignments, brainstorming, and collaboration.
About the LPI® Assessment
Prior to the workshop, you'll take the LPI® 360 assessment, one of the best-selling 360-degree feedback tools that measures leadership skills and inspires breakthrough insights for leaders. The in-depth report helps leaders interpret results and identify areas where they need to focus their leadership development and create action plans aimed at achieving results.
The LPI®. . .
Measures leadership effectiveness across 30 research-based behaviors proven to improve employee engagement
Helps leaders measure the frequency with which they demonstrate The Five Practices of Exemplary Leadership®
Activates leaders based on their discoveries to form a concrete action plan
Provides deep insight not only into how you see yourself as a leader, but also how others view your effectiveness
Individual seats are $775 per person (early bird pricing of $695 per seat available through 5/11/21).
In addition to the workshop, all participants receive a one-on-one virtual LPI® de-briefing coaching session with a certified LPI® coach.
For questions about being invoiced for your registration, contact Shannon Boyd, sboyd@flashpointleadership.com.
The Five Practices: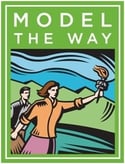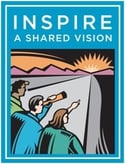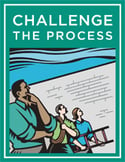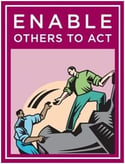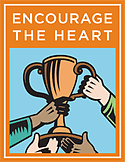 What is the workshop agenda?
Orienting to the LPI®: History of Personal Best research, introduction to The Five Practices of Exemplary Leadership® and the 10 Commitments, and outcomes for leaders who use LPI® behaviors more frequently
LPI® Feedback Deep-Dive: Understanding the LPI® report structure, tips for receiving feedback, personal LPI® reflection, and breakout group activities focused on key LPI® behaviors
Develop Planning and Next Steps: Action plan development based on LPI® feedback, tips for thanking people who offered feedback, sharing feedback with direct reports and your manager, overview online development resources, and next steps
What You'll receive when Attending The LPI® Workshop:
We use engaging virtual discussions and exercises to help you better understand your feedback so you can create a personal leadership action plan to leverage your strengths and take action on areas of improvement. By attending our public workshop, you'll receive the LPI® 360: Leadership Practices Inventory® feedback report, our original Mindmarker mobile app reinforcement, and a 30-minute individual coaching call following the workshop.
The LPI®: Leadership Practices Inventory® 360-degree assessment and feedback report
Mindmarker mobile app reinforcement for 60 days with tips, tools, and digital resources to help you implement your action plan
LPI® Development Planner (.pdf): tips for becoming a better leader, specific suggestions for improving in each of The Five Practices®, and leadership development worksheets
The Leadership Challenge® Practice book (.pdf): activities to help leaders put LPI® feedback and The Five Practices of Exemplary Leadership® into daily practice
The Leadership Challenge® Vision Book (.pdf): a workbook focused around Inspiring a Shared Vision and building visionary skills in others (because visions are co-created and shared)
LPI® Debrief Coaching session, following the workshop
What do you need to attend the Workshop?
The workshop is facilitated through the industry-standard Adobe Connect platform. Participants will need access to a computer (phone or tablet is not recommended), a telephone or mobile phone, webcam, and access to email and the internet. The Leadership Practices Inventory® 360 assessment will be administered by email as pre-work, and participants will receive their report 1-2 business days prior to the workshop. It is recommended that attendees print their report out to have a working copy during the workshop.
About the Facilitator:
Amy Savage
Certified Master of The Leadership Challenge®, Trained LPI® Coach
Amy is passionate about helping people on their inward journey towards reaching their potential and making a positive and lasting impact at work and in the world. Her personal values of 'people, growth, vulnerability, courage, and spirituality' drive her work and are the main fabric of her life. As a Consultant and Account Manager at FlashPoint, she draws on 20 years of experience developing over 40,000 leaders globally through the LPI® and The Leadership Challenge® across a variety of industries including healthcare, finance, education, technology, and non-profits. You'll find her facilitating transformational leadership experiences, coaching, and managing client relationships.
Whether working with Fortune 100 companies or non-profits, her specialty is coaching individuals and teams through a research-based framework which enables insight, alignment, and focused strategy for continued leadership development and growth.
ADDITIONAL BENEFITS

FlashPoint is proud to be approved by HR Certification Institute® (HRCI®) and the Society for Human Resource Management (SHRM) as a provider of recertification credit for HR professionals.
The LPI® Online Workshop has been pre-approved by the HR Certification Institute® (HRCI®) for 3.5 HR (General) credits, and by SHRM for 3.5 Professional Development Credits (PDC's) for the SHRM-CPSM or SHRM-SCPSM.
The use of this official seal confirms that this Activity has met HR Certification Institute's® (HRCI®) criteria for recertification credit pre-approval.