The Leadership Challenge® Workshop is a unique, intensive, research-based and proven method to increase leadership effectiveness and impact leadership transformation in organizations of all sizes and in all industries.
When you participate in The Leadership Challenge® public workshop, you'll receive personalized, rigorous leadership training and interact with other leaders pursuing development goals.
In light of the uncertainty the COVID-19 pandemic has created we have decided to postpone our Denver, Colorado August, 2o20 sessions until 2021.
You can still register for The Leadership Challenge Workshop, Facilitator Training, or LPI Coach Training in November 2020, in Scottsdale, Arizona:
NEXT STEPS WITH THE LEADERSHIP CHALLENGE®
YOUR EXPERIENce
When you attend The Leadership Challenge® Workshop with FlashPoint, you will engage in a variety of learning methods before, during, and after the two-day in-person session. Here's what you can expect at every stage of your development:
Before the Workshop: Once you register, you'll complete the LPI® 360-degree assessment (including your self-assessment and inviting others to complete it) and prepare pre-work assignments.
During the Workshop: Participants will review assessments and learn from a variety of methods including self-reflection, group discussion, peer coaching, and hands-on learning.
Post-Workshop Reinforcement: Once the in-person session concludes, participants will keep the learning and application going with peer coaching/accountability partners, an LPI® coaching session, digital reinforcement, and LPI® 360-degree re-assessment.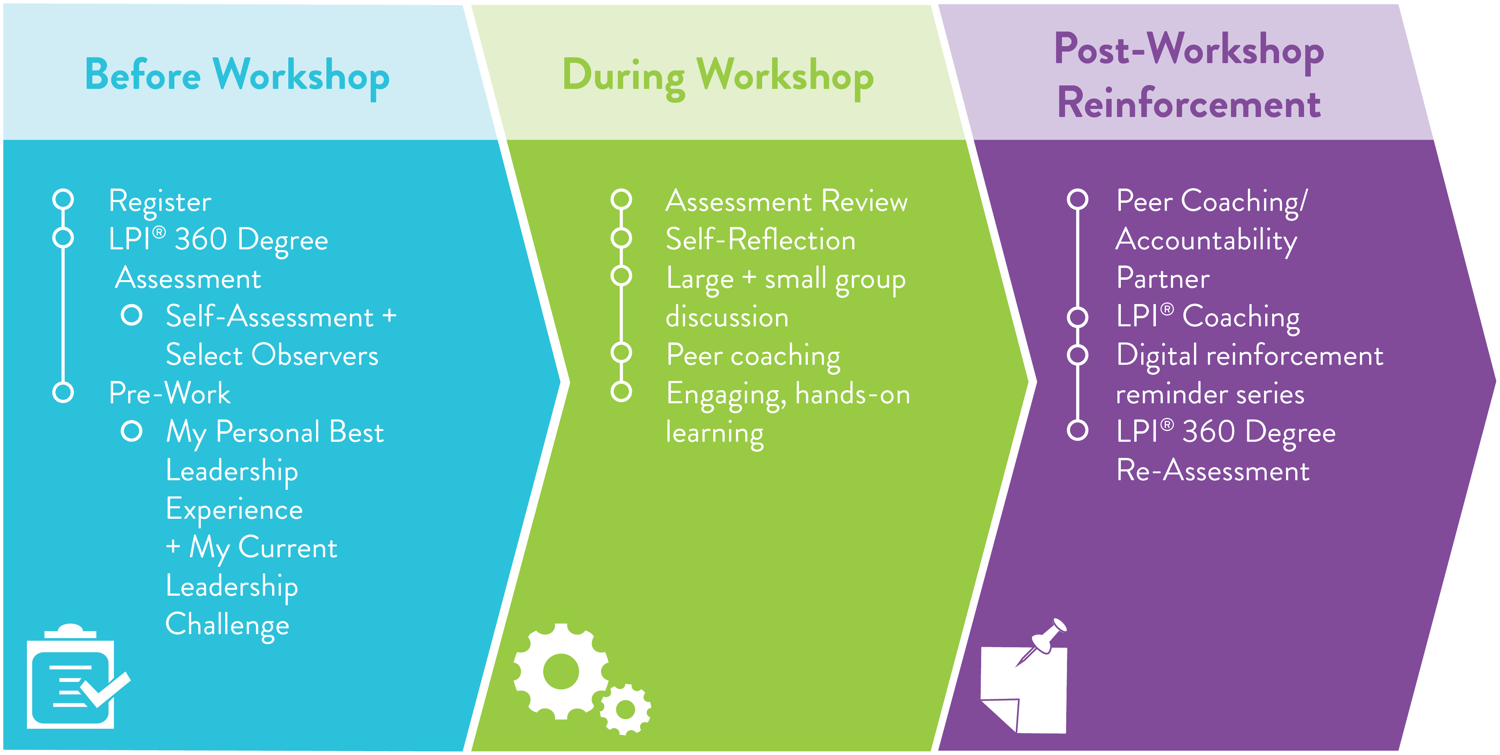 About FLashpoint
FlashPoint is the #1 Global Training Partner of The Leadership Challenge®, so there's no better partner for your leadership development!