The 4 Stages of Psychological Safety™ Workshop Overview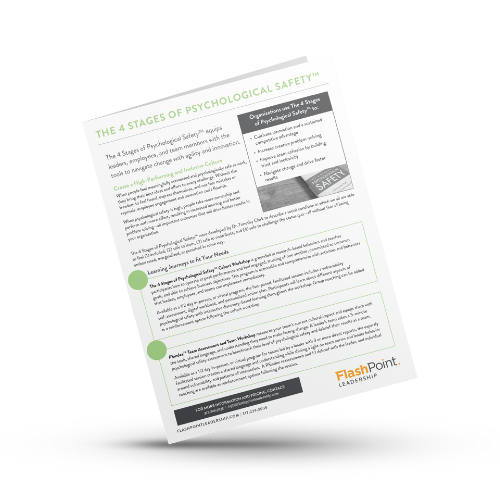 Psychological safety is the foundation of culture in organizations. FlashPoint's psychological safety solutions are designed to quickly integrate a language of inclusion and ensure your team is safe to innovate.
The 4 Stages of Psychological Safety™ is grounded in research-based behaviors and teaches participants how to operate at peak performance by getting every team member to feel engaged, trust one another, commit to common goals, and achieve business objectives. FlashPoint offers both an all-leader, 4-hour program and optional in-depth, follow-on options for team leaders with 3 or more direct reports.
Fill out the form to download an overview of our offerings. We'll also send you a copy by email.