As a leadership professional, you know that "Leadership is Everyone's Business" – but emerging leaders and newly promoted leaders are often not getting the training they need. Up to 63% of Millennials report that their leadership skills are not being fully developed.
Emerging leaders are employees who have demonstrated the potential to assume a leadership role in an organization, but who have had little to no managerial experience. Today's learners believe in a strong connection between their personal development and company success.
Develop your future leaders now with a proven model that instills the practices, behaviors, and language to help them succeed now and in the future, including building competence and credibility.
WHAT IS LEADERSHIP IS EVERYONE'S BUSINESS?
44% of Millennials are in leadership positions, but only 28% of Millennials believe their organization is fully taking advantage of their skills. These leaders want development and are eager to build their skills. Our leadership development focus and investment must accelerate so they have the skills and tools they need to achieve results with and through their teams.
To help develop your emerging leaders and newly promoted employees, FlashPoint offers Leadership is Everyone's Business® (LIEB).
LIEB is a fast-paced, highly experiential workshop introducing new, emerging, and aspiring leaders to The Five Practices of Exemplary Leadership® and beginning them on their leadership journey. This one-day workshop is designed specifically to provide an introduction to the leadership behaviors that will help them build credibility, engage team members, and encourage innovation as they grow in their roles. An LPI®: Leadership Practices Inventory® self-assessment woven throughout the program challenges participants to focus on identifying their own strengths and areas of improvement and take ownership of their leadership development.
What is LIEB based on?
LIEB is part of The Leadership Challenge®, a research-based development program that increases the leadership potential of anyone, at any level, and in any organization. Developed from more than 30 years of ongoing research, The Leadership Challenge® is comprised of a full suite of training programs, assessments and coaching solutions, all designed to teach the behaviors that are proven to increase leadership results.
The Model: The Five Practices of Exemplary Leadership® are the practices and behaviors that strong leaders demonstrate based on more than 30 years of research by The Leadership Challenge co-authors Jim Kouzes and Barry Posner. These practices are: Model the Way, Inspire a Shared Vision, Challenge the Process, Enable Others to Act, and Encourage the Heart.
Model the Way: Leaders establish principles concerning the way people (constituents, peers, colleagues, and customers alike) should be treated and the way goals should be pursued. They create standards of excellence and then set an example for others to follow. Because the prospect of complex change can overwhelm people and stifle action, they set interim goals so that people can achieve small wins as they work toward larger objectives. They unravel bureaucracy when it impedes action; they put up signposts when people are unsure of where to go or how to get there, and they create opportunities for victory.
Inspire a Shared Vision: Leaders passionately believe that they can make a difference. They envision the future, creating an ideal and unique image of what the organization can become. Through their magnetism and quiet persuasion, leaders enlist others in their dreams. They breathe life into their visions and get people to see exciting possibilities for the future.
Challenge the Process: Leaders search for opportunities to change the status quo. They look for innovative ways to improve the organization. In doing so, they experiment and take risks. And because leaders know that risk taking involves mistakes and failures, they accept the inevitable disappointments as learning opportunities.
Enable Others to Act: Leaders foster collaboration and build spirited teams. They actively involve others. Leaders understand that mutual respect is what sustains extraordinary efforts; they strive to create an atmosphere of trust and human dignity. They strengthen others, making each person feel capable and powerful.
Encourage the Heart: Accomplishing extraordinary things in organizations is hard work. To keep hope and determination alive, leaders recognize contributions that individuals make. In every winning team, the members need to share in the rewards of their efforts, so leaders celebrate accomplishments. They make people feel like heroes.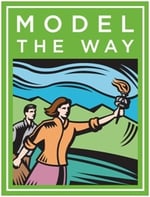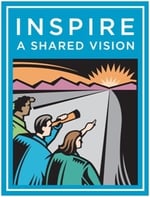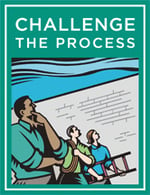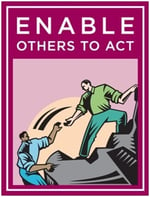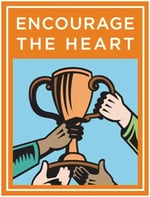 The Self-Assessment: The LPI®: Leadership Practices Inventory® is one of the best-selling and most-trusted leadership assessments available. Participants complete it as part of the pre-work prior to attending the workshop. This 30-item self-reflection tool helps participants assess how frequently they demonstrate The Five Practices of Exemplary Leadership® in their daily work. Throughout the workshop, leaders learn more about each practice, identify the strengths they can leverage, and make plans for improvement in areas where they see opportunity for growth.
Who is the audience for this program?
The LIEB workshop is designed specifically for newly promoted leaders, individual contributors, or high-potentials—people in organizations who have the capacity to lead and influence others, but may be new to management or do not yet have formal management responsibilities. It's intended as an introductory course and is also a powerful companion to an organizational rollout of the full Leadership Challenge® Workshop and The Five Practices of Exemplary Leadership® model.
How does this program meet your organization's needs?
Introduces research-based leadership practices and behaviors to employees early in their careers, helping them prepare for future roles
Strengthens the leadership and influence skills of employees without formal management responsibilities so they can increase their effectiveness
Creates a common leadership language and framework throughout the organization, especially when integrated as part of a broader implementation of The Leadership Challenge®
Provides leadership development via experiences and self-reflection that speaks to today's Millennial workforce and their learning preferences
As a result of attending this program, your emerging leaders will:
Understand how The Five Practices of Exemplary Leadership® impact effective leadership and employee engagement
Learn a common leadership language
Apply proven leadership practices and behaviors to real workplace challenges
Identify existing leadership strengths and areas to improve
Feel inspired and committed to their own leadership development and journey with an action plan for next steps
Benchmark their current leadership behaviors and engage in self-reflection with an LPI® self-assessment
"I feel far more prepared for my new leadership role than I would had I not had this opportunity."

- Participant